EMPLOYMENT AND CREATIVE OPPORTUNITIES JUST FOR YOU!
---
---
HIGHLY SKILLED WEB DESIGNERS
---
We are looking for freelance, remote web designers for 'per project' basis jobs. Please send your credentials, resumes or links to websites that you've designed to: JasonBrye.com@Gmail.com!
---
PHOTOGRAPHERS WITH THEIR OWN EQUIPMENT
---
We are looking for freelance photographers in the NYC, Los Angeles, Georgia, Alabama, Mississippi and Louisiana areas for photography jobs. Please have your own equipment and please send your portfolio or information to: JasonBrye@Gmail.com!
---
SALES POSITIONS
---
JasonBrye.com is looking for a diverse mix of talented people who are preferably, Christian Artists and people with positive attitudes. There are paid and unpaid opportunities coming up. JasonBrye.com is also looking for Advertising Consultants who will make 20-50 percent commissions on each sale. This includes Grant Writers who have the aptitude to obtain grants for the DiscipleforCHRIST Film and TV Ministry! Any Advertising/Sales Career with JasonBrye.com is commission-based. However, if there is a great relationship between the Employer and Employee, a salary position may become available. If you are a Go-Getter, then don't hesitate to email: CatchGigs.Space@Gmail.com. The company is expanding worldwide and looking for help. This would be a great career for serious individuals who don't mind working with a professional start up company. We need people who are articulate and witty, and who don't mind working from home. If a long lasting relationship develops, then extensive travel could become an added incentive. The company is creating a World Music Tour, so we need help finding grants as well. You'll receive a huge commission check per your effort. It's great to have a Full-Time or Part-Time career with an opportunity to make as much money as possible. Freelancers, Retirees, Actors, Students, Disabled Veterans and Stay At Home Moms are welcome to apply. We need you! Your hard work would also benefit the Christian Foundation while employees make extra cash.

And if you are a Musician or Singer who produces non-vulgar music with no profanity; then please also email us at the above email address. There are so many projects in the works and we need all types of talent. We need Actors too, so please stay 'in the loop' and spread the word. Furthermore, we need talent for Christian Music Videos and Web Series too. No attitudes, no divas, no divos and no pre-Madonnas please. This is a friendly, Christian organization who knows that good business ethics are lucrative when attempting to succeed. You may send a query or headshot/resume/social media links to CatchGigs.Space@Gmail.com.

Always check us out at:
www.JasonBrye.com
www.DiscipleforCHRIST.org
www.CatchGigs.Space
www.SoundCloud.com/DiscipleforCHRIST
You may add Jason's Catch Gigs Facebook page as a friend to stay current in regards to job and gig information!
www.facebook.com/catch.gigs.1

​
​Please click each button below the video to be taken to Jason Brye's other online sites! Also, please check out the selfie video created by Jason Brye in order to bring awareness to the Christian Ministry's purpose!
---
---
---
---
---
---
Powered by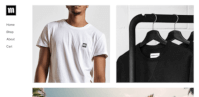 Create your own unique website with customizable templates.