Please check out the 'jasonbrye.com comedy special' Videos below! Each 'Webisode' was uploaded in order from the pilot to the latest show! Stay tuned for more webisodes cominG for season 2!
Get ready for Season 2 of the 'JasonBrye.com Comedy Special!' We've got more hilarious webisodes coming for 2019! Don't miss out. Bookmark this page to stay 'in the loop!' #wacky #hilarious #funnycharacters #Season2
---
---
---
---
The 'JasonBrye.com Comedy Special' is a Sketch Comedy-style Web Series by Jason Brye. It features hilarious characters who are out in the world as they say; and they are trying to live a Godly life. But judging by their snappy comments, they have a long way to go. Enjoy the comedy show for hours and years to come!
---
---
Please feel free to 'like' and 'share' this page on each of your respective Facebook profiles. To stay up to date in regards to the 'JasonBrye.com Comedy Special' Web Series; then please stay connected through social media. You may click each social media icon on this site to find Jason Brye on social media.



---
---
"Mr. Brye's Director's Video" (A Discussion with the Director/Actor/Writer/Producer in regards to the 'JasonBrye.com Comedy Special')

Jason Brye is thankful to announce that there will be a second season of the web show. Moreover, DVD copies with extra scenes will be available for purchase soon! The 'JasonBrye.com Comedy Special' is a hilarious 'must watch video series' which shows the journey of 3 unstable souls as they attempt to draw closer to Jesus Christ. They come from very different backgrounds and must learn to let personal vendettas go. They were chosen to live in a house for the next season. Will they be cordial? Can they get along? In this video, there are clips of some characters from the show. And the show creator Jason Brye discusses the purpose behind the Christian Web-Series and what each character must overcome in order to draw closer to Jesus Christ.


---
---
WEBISODE # 1 - THE PILOT

This hilarious 'pilot' is a must see! Watch these eccentric characters battle through their own 'issues' trying to find the truth in Jesus Christ. But will their snappy mouths, slick jokes and witty responses get them into the 'Pearly Gates?' Keep watching to see what the new 'online buzz' is about! It's about the 'JasonBrye.com Comedy Special' Web Series. Please stay tuned for more. You'll laugh out loud and won't miss a webisode once you're in tune with the truth! Live! Laugh! Enjoy!


---
WEBISODE # 2 - 'Real Christian Eyes of Atlanta'

This webisode features 'Preciously a.k.a the Cosmetologist Artist formerly known as Princess,' 'Dustin,' and humorous, macho 'Rondo Jackson.' The infamous transgender 'Preciously' rants in her discussion about truth, insecurities as a transgender, ex-boyfriends and being kicked out of the church choir by 'Barbara Gertrude Jackson.' The neither male nor female struggling Christian is having identity issues and brings comedy to soothe those doubts. It is a must watch!
​
​
---
---

WEBISODE # 3 - DiscipleforCHRIST.org - The Album Video Reviews

​This webisode features 'Preciously a.k.a the Cosmetologist Artist formerly known as Princess,' 'Dustin,' and 'Rondo Jackson.' They are submitting for a parody reality show and they reveal their true colors in each of their respective audition videos! Please watch! It will tickle your 'funny bone.'


---
---
---
It's a commercial break! After the following messages, get back to laughing with more webisodes below! Ha ha. Laugh out loud. Enjoy the 'JasonBrye.com Comedy Special.'
​

---
---
---
WEBISODE # 4 - Real Christian Eyes of Atlanta Response Videos

This webisode features Dustin, Preciously and Rondo as they accept their roles on the Christian parody. They are headed to Atlanta, Georgia to create fuss as they compete for a grand prize. The excitement from each character shows their exuberant, eccentric ways. Rondo is ready to stop working at the 'Dollar Store' in South Carolina to hopefully learn more about Jesus Christ. But will his past haunt him? Will transgender, Preciously, figure out if being a male or female is right? What does the Bible say? Does Dustin have what it takes to elevate from background acting into a principal role? Keep watching and find out!
---
Webisode # 5 - Getting Prepared for the Megabus Trip to Atlanta

All 3 characters are packing and discussing their trip to Atlanta. Each contestant will live with each other in a house and participate in challenges in hopes of growing closer to Jesus. The winner of the final challenge will be able to keep the house. Check out these exuberant characters as they get ready for a life changing adventure on the show.


---
WEBISODE # 6 - SEASON 1 FINALE and RECAP EPISODE

The 3 characters are waiting for next season to move in with each other to participate in intriguing challenges. This last webisode for the season features 'never before seen' clips of each character. Is Preciously traveling to New Orleans too much? Will Dustin make it out of background acting? Dustin grows spiritually in this webisode and one can feel his love for Jesus and human rights. Preciously may have to drop out of community college to move into the house next season. How will the transgender get along with two straight males in the same room? Will it work? Next season is sure to be full of good laughs, indie Music and 'hee-larious' moments with our favorite online stars: Preciously, Dustin and Rondo Jackson. Please keep checking the JasonBrye.com Site for Season 2 and DVD purchase opportunities. EnJOY!


---
---

This Christian Web series was produced in conjunction with DiscipleforCHRIST Film and TV. For more entertainment, please visit: www.DiscipleforCHRIST.org!
​

---
Are you an Actor? Yeah? Then look for gigs and auditions at our site: www.CatchGigs.Space! Also order your professional head shots or reels through our Catch Gigs Photography Services. We'll get you an affordable deal......
​
'Sound Speed,' 'Picture Up,' 'Last Looks,' 'Background' and 'ACTION!'
---
---
---
---
Powered by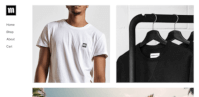 Create your own unique website with customizable templates.