---

​JASONBRYE.COM WOULD LOVE FOR YOU TO KEEP CHECKING THE SITE FOR UPDATES! WE'VE GOT MUSIC, EXERCISE, BLOGS, SHOWS AND MORE! WHY MISS OUT? STAY IN TOUCH WITH US! SEND US A NOTE NOW!


---

​CALL US! EMAIL US! DO SOMETHING! WE'RE WAITING TO HEAR FROM YOU TO PROVIDE SUPERB PRODUCTS AND SERVICES WHICH TAILOR TO YOUR DESIRES. IT IS TIME FOR YOU TO MEET SUCCESS!
---
---
---
---
---

​Like me on Facebook for up to date news and videos! Click 'Jason Brye on Facebook' to be rerouted to my Facebook page!



---
---
EMAIL US AT: JasonBrye.com@Gmail.com
---
---
---
Before leaving our site, please consider your options. If you don't need promotions or our Business Services, then please purchase 'DiscipleforCHRIST.org - The Album.' Enjoy your lives with great music for the 'soul.' Click the link below to purchase the 17 song 'Jam for the Lamb' album!

store.cdbaby.com/cd/jasonbrye3

​Information in regards to more Gospel and R & B music by Jason Brye will be available here @ JasonBrye.com and at: www.DiscipleforCHRIST.org! Christian Music and Gospel is the new THING! Amen. Bless Jesus Christ! Farewell to you! Come back again!



---
---
---
---
---
---
Don't stay away too long. Come back and visit us. Tell a friend. Bye Bye!
---
Powered by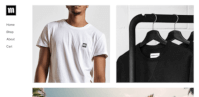 Create your own unique website with customizable templates.