Jasonbrye.com and catchgigs.space offer 'daily advertising specials.' Call today! (504) 323-4123
---
---
---

STAND OUT WITH JASONBRYE.COM VIDEO ADS, SOCIAL MEDIA MARKETING/ADS MANAGEMENT BY JASONBRYE.COM AND BE 'EXUBERANT!' BE UNCONVENTIONAL! BEAT THE COMPETITION. OR BE CONSERVATIVE! EITHER WAY, WE'RE HERE TO HELP YOU WITH A PERSONALIZED MARKETING PACKAGE! AND IT"S AFFORDABLE!



MUSIC ARTISTS MUST GET EXPOSURE! THESE DAYS YOU COULD BE LIKE A CHANCE THE RAPPER OR INDIE ROCK ARTIST AND SELL YOUR OWN MUSIC. THERE ARE SO MANY TOOLS AND OPTIONS! WE CAN HELP YOU!

ADVERTISE YOUR MUSIC ALBUMS, ARTWORK OR BUSINESS ON THE FRONT PAGE OF WWW.JASONBRYE.COM OR WWW.DISCIPLEFORCHRIST.ORG! CALL OR EMAIL ABOUT OUR $49 LOW COST SPECIAL! THIS PRICE IS FOR A LIMITED TIME ONLY! CALL TODAY 504-323-4123! OR EMAIL: JasonBrye.com@Gmail.com! (We accept PayPal, Prepaid Gift Cards, Debit/Credit Cards, Money Gram and Western Union!)

ALSO, HERE IS YOUR CHANCE TO ADVERTISE ON JASONBRYE.COM WHERE INDUSTRY EXPERTS COME TO SURF TALENT! ADVERTISE YOUR EPK, LINKS AND PROMOS TODAY AT JASONBRYE.COM! WE WILL HELP PUT YOU 'ON' AND 'IN!'

CALL NOW: 504-323-4123.

********************************************************************************************



What is your budget? Are you a Musician? Actor? Singer? Model? Business Owner? Do you need advertising or web exposure? Then, don't hesitate to contact us today! We are the growing site with expansion in the near future. You will be 'promoted' through JasonBrye.com, CatchGigs.Space and you will also gain the option to receive promotional display ads at: www.DiscipleforCHRIST.org. These sites are reaching millions in the world.




Be on the rise in regards to your respective ventures by searching JasonBrye.com Advertising Options! We will also tailor to your every need. We work with any budget. We accept major credit cards, debit cards and paypal payments. Call us today for current specials: (504) 323-4123. JasonBrye.com is here to be a great service to you.


Let us help you with digital marketing and more. We can create picture or video display ads and get you some fans, clients or buyers. Contact us now!
---
We help Gospel Artists, other Musicians of any genre, Start Ups, Other Businesses, Painters, E Commerce Store Owners and more! We've got YOU covered. It is 'time for you to meet success!' Go to our Contact Page and leave a note now! Want to talk about services which fit your personalized desires? Then, call us: 504-323-4123.
---
---
---
---
Whether you want more masculine ads or something more colorful, we are here to help you!

Our sites have obtained thousands upon thousands of views. We also have ad space available at: www.DiscipleforCHRIST.org. So many check the News everyday there. Get your personalized picture or video ad set up. Don't miss out on 'meeting success!' He's extending his hand out to meet you now.

Contact us now for special marketing services which fit you like a puzzle piece fits a puzzle.

---
---
---
---
​To order any services using your Credit Card, Bank Debit Card, Gift Card or Prepaid Card over the phone, please call us now at: 504-323-4123! We use the Stripe Secure Payment Dashboard to offer you extra assurance in regards to your card security! We also take Paypal and Western Union or Money Gram.
---
---
---
---
---
---
---
---
---
---
Powered by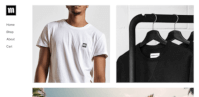 Create your own unique website with customizable templates.