---
---
---
Are you searching for a truly legitimate web marketing and web exposure plan that beats the rest? Then follow these instructions below to submit your order through the 'Stripe secured' purchasing method!


TO PURCHASE ANY OF THE WEB MARKETING PLANS, PLEASE CLICK THE LINK BELOW TO ORDER THROUGH www.DiscipleforCHRIST.org. It is very secure. If you don't have a credit/debit card, we do accept Paypal for your convenience.


To use your major credit/debit card you may securely order by clicking the "Web Exposure Orders' button or visit the link provided below:

​www.DiscipleforCHRIST.org/secure-advertising-payments-page.html
​
---

​
​Still need time to decide? Have questions? Please feel free to email JasonBrye.com@Gmail.com and Jason will call or email you, whichever you prefer.


It will be as easy as digging in your piggy bank in order to purchase our low-priced services. Order today! Or call and inquire about special, personalized options.
​

---
---
Let us run ad campaigns on Facebook, Instragram or Youtube for you! We'll be excited to help in accordance with your digital marketing needs. Call now: 504-323-4123. Or email us at: 504-323-4123.
---
---
---
​To order any services using your Credit Card, Bank Debit Card, Gift Card or Prepaid Card over the phone, please call us now at: 504-323-4123! We use the Stripe Secure Payment Dashboard to offer you extra assurance in regards to your card security! We also take Paypal and Western Union or Money Gram.
---
---
Powered by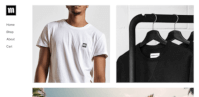 Create your own unique website with customizable templates.