www.JasonBrye.com
www.CatchGigs.Space
www.DiscipleforCHRIST.org

Jason Brye's 3 website links are above - The 3 are the 'Triple Threat of Web Space!!!'


---

Testimonials/Quotes for Jason Brye's Services and Site:

'You did a good job. Me and my girl were happy with the photos.'

'Your site is beautiful and quirky.'

'You have such great prices!'
Welcome to JasonBrye.com which helps clients with
​marketing, Reels, web ads, photography, VIDEO PRODUCTION, VIDEO ADS, LOGOS, SEO, Content management, ARTWORK, Music services and much more! We are a branding and promotional agency who will help you rise to the epitome and paramount of success! This is also your 'online Music artist nucleus' where talented Artists can be discovered and promoted. Music Artists, please submit a query to jasonbrye.com@gmail.com! Now Go ahead and search the jasonbrye.com online hub to learn about impeccable opportunities! INQUIRE ABOUT OUR VIRTUAL STUDIO! YOU CAN SEND US AUDIO SAMPLES AND WE CAN PRODUCE YOUR ALBUM OR SONGS FROM ANYWHERE IN THE WORLD! WE'LL GIVE YOU STEP BY STEP MUSIC ENGINEERING AND COMPLETE MIXING AND MASTERING SERVICES! WE HAVE SPECIALS! We also help producers and songwriters with advertising. CONTACT JASONBRYE.COM CONSULTANTS TODAY!


The 'JASONBRYEDOTCOM APP' is ready for download through Google Play! Keep up with us every step of your day by downloading the APP now! Click the Google Play Badge below to download the APP for free!
Jason Brye is featured below in the gallery. He's a Film Professional, Actor, Music Artist, Music Producer and Branding Consultant who also does photo redesign with his sister company CatchGigs Photography. Please search this site to learn more.

Need Graphic Design? Music Production for any genre? Advertising with results through SEO and other analytical tools? Need Social Media Marketing which works? Well, JasonBrye.com is here to do the job for ya. Check out an example of what Jason Brye and Contractors can do below! Search our site for more tools for success. Don't worry, we're 'King and Queen' of affordable rates. Email us now for special offers: JasonBrye.com@Gmail.com!


We aren't just a music company, we're a company for everyone. Search our site and see not only Business Specials, Games, Blogs, Music News, Videos, Entertainment and so much more.... Test your skills with Jason's Music Trivia Link! Thank you so much.


Entertainer Jason Brye is in pre-production for a new online music show which allows artists from any genre to show their music skills. This will also include beat makers and instrumentalists. Those who play violins or other instruments are welcome to submit also. For submission instructions, please visit the 'JasonBrye.com Musician's Corner' Link on this site!

This year, Jason also produced a new Online Christian Show called 'Jesus and Me.' Please click the button below to be taken to the link for the 8 episode web series. Keep checking back for new shows and episodes for Jason Brye. For 'Jesus And Me,' you may also visit: www.DiscipleforCHRIST.org!

There is a tab here on the site for Music Concert Alerts and Music News! Music Artists and Business Professionals may advertise at the link as well. Please visit the link now by clicking the 'Music News and Concerts' button below!



Please watch Jason Brye's Promo Video for his 3 sites, including www.JasonBrye.com. The video reveals in detail what Jason Brye collectively offers through his 'triple threat of websites.'

"They say things go in three''s, but with Jason we are living to have 3 website links in videos 'going.'

We're staying alive! Purchase a service today, catch a blog or just listen to some of Jason's music or music by other artists. Press play below, please!


Do you like music? Well JasonBrye.com owner, Jason, produces music. Please visit the 'Beats for Sale' and 'New Music by Jason Brye' links on our site.
​
BUY WITH JASON BRYE. MEET SUCCESS. WE HAVE AN ADVERTISING PAGE SPECIFICALLY SET UP FOR CLIENTS. CHECK OUT EVERY LINK ON OUR SITE. ENJOY!
To purchase your download of 'Where Is My Love?' by Jason Brye for only 99 cents, please visit the following link: ​
MESSAGE FROM JASONBRYE.COM OWNER:

Howdy! I am Jason Brye and I am a Creative Professional who also assists other Artists with various services for success as it pertains to their respective endeavors and aspirations. Please surf my creative site to learn how I and JasonBrye.com Associates can be of beneficial assistance to you. Aren't you ready to be a shining beacon in your talented fields? Please learn more about my services, by visiting each link on the JasonBrye.com Website! Have a blessed and 'success-filled' day!

Also, inquire about our $49 advertising special for your Business, Music Album or Portfolio! Leave a note on our 'Contact Page' or CALL NOW! @ 504-323-4123

And for more Artist resources, please don't forget to visit: www.CatchGigs.Space!

C'est moi, Jason Brye! I am here for all of your Business Services needs. Need music production from anywhere in the world? Need Advertising to reach your respective clients and customers? Need professional Facebook Ads Management? Then contact me today at: JasonBrye.com@Gmail.com!
The first video clip was produced this year in 2019. Please keep checking back for more videos from Jason Brye!
Let's chat now as it pertains to reasonably-priced instrumental scores for film, albums of any genre and music sounds for any kind of videos or projects. Let us tailor to your personalized needs. It's time for you to meet success. Don't you agree? We cater to Gospel Artists and we produce instrumental sounds for clients who are looking for non-Christian material. We don't discriminate. Email us now for low prices via: JasonBrye.com@Gmail.com!
We also do logo designs for any type of company or artist! Call today: 504-323-4123.



Please visit Jason's Sister Site: www.CatchGigs.Space as featured above. Jason lists auditions notices and industry jobs. At the Catch Gigs Site is a blog, photos, job listings and more. Please visit all of Jason Brye's 'Triple Threat' of sites...

www.JasonBrye.com
www.CatchGigs.Space
www.DiscipleforCHRIST.org


And please watch Jason's Video below! You can get a 'feel' for some types of music that Jason produces so that you may benefit.

​ ***LET"S PROMOTE! CHECK OUT OUR SERVICES***

JasonBrye.com is your advertising King and Queen. Check the 'Advertising Page' on this site for current daily specials. Let's get you promoted! Don't miss out on success! It's here right now! Our team is dedicated to providing clients with a necessary online outlet to promote all of their projects, portfolios, endeavors and ventures. Contact us today! JasonBrye.com@Gmail.com Or call: (504)323-4123! We also produce music of various genres and can render you great results to clients from anywhere in the world. Check out our instrumental samples below. Contact us to purchase great music sounds for your films, albums, songs and commercials! Also check out our promo video to learn about advertising deals that we offer!

​
Jason Brye released 'DiscipleforCHRIST.org - The Album' and you may hear singles for his music on You Tube, on this site or at Jason's Non-Profit Site: www.DiscipleforCHRIST.org. To donate to Jason's Christian Foundation using Pay Pal, please submit payment to: JasonBrye@Hotmail.com!

Music from Jason's second album has been heard in countries around the world and of course in America. Please purchase the full Gospel Album by clicking the CD Baby link below.

Jason has also produced 2 Christmas Jams which are available for purchase now. Please visit the 'New Music Tab' here to learn about new music from Jason.

Purchasing details for his new music are also available at his website's www.DiscipleforCHRIST.org Store! Once again, please visit the CD Baby Link below to purchase Jason's Music.

Please SUPPORT! SUPPORT! SUPPORT! Treat yourself you a musical gift which is a masterpiece. Jam with Jason! Purchase singles or his album today. New Singles from Jason will be coming for years to come if the world still revolves. Hop on early!!!

​ ************ Please support all of Jason's music projects today! ************
'What's New with Entertainer and Business Owner Jason Brye?'

Jason Brye's role as a slave in 'Alarm At Fort Mims' has been noticed. The Charles Misulia produced short recently aired at a red carpet film premiere in Atlanta. Jason is organizing his own short regarding the fort, slaves, Indians and Christians. Stay tuned.

Jason is working on a short R&B/Pop Album. He has been booked to perform in Atlanta and New Orleans recently.

Stay tuned for Jason's new music show special and for Season 2 of the JasonBrye.com Comedy Special! Please listen to Jason's Christmas Music. His Christmas Songs are for sale on the CD Baby Website. The link follows:


Stay logged on and keep yourselves posted by connecting with Jason through his 'CatchGigs Photography and Gig Finder' Facebook page below!

​Please add the CatchGigs.Space FB profile to your repertoire of FB friends! And please 'like' Jason's Artist Page on Facebook below!

Jason produced a new Gospel Web Show called 'Jesus And Me.' Please visit www.DiscipleforCHRIST.org to learn about the show.

Also please watch the trailer for 'An Alarm At Fort Mims' in which Jason starred in. It's below! Jason is featured in a take from the film below.

***Watch Jason Brye in Action!***


Click the Pic below to be taken to Jason's CatchGigs Gallery and Contact Page Link!
​

Please check out Jason Brye's 'Fishing for Love and Success' Album Story below. It was requested by Los Angeles Producers. Enjoy!
Jason Brye's upcoming performances are listed below! Please watch Jason perform in person! Catch a great show! Keep checking here for show dates!
Check out Jason in this artistic video below which is in regards to social injustice and police brutality. Also, please visit DiscipleforCHRIST.org to learn about Jason's own Social Injustice Initiative. In the video below, Jason performs as a Principal Actor. The Bureau of Change Project has reached many across the world. It is a part of social missions created by the renowned organization. Visit their site: www.BureauofChange.org.
Please listen to soulful, Gospel songs written, produced and performed by Jason Brye. Go ahead and visit Jason Brye's Artist Facebook Page where you can hear great sounds to 'The King!'
We can produce Gospel, Classical, Blues, Heavy Metal Instrumentals, Rock, Rap, R & B, Trap and more. We'll do film scores or music for corporate videos. We have competitive prices. Call JasonBrye.com today: 504-323-4123.
Jason was featured on both of the 'Next to Rise' Louisiana and New York Mixtapes as a Christian Artist. Jason's songs do not have explicit lyrics. Please enjoy Jason's 'I Been Changed' Gospel Medley as the first song on the album. Jason's song 'Rhythm to the Beat of Jesus' was also featured on another 'Next to Rise' Mixtape. Please listen to each song at the site below after you click the "Next to Rise Mixtape' button! Feel the BEAT!

Jason Brye was featured on the New York City's 'Joe Cozzo Show.' Jason debated with the foul mouth atheist in defense of the Gospel and for Jesus Christ! Jason knows that an atheist is not receptive to the Gospel; yet, Jason held his ground in spite of biased criticism. Jason's music has resonated in souls across the world; therefore, it is very influential. Please listen to the controversial interview below and understand Jason's stance against an uncontrollable atheist.

​(Parental Advisory Suggested)
​

The pic below is of Jason working a major video shoot at Atlanta-Hartsfield Jackson Airport.
​

---
Jason is featured below working hit show 'NCIS: New Orleans.' He was in between scenes and took this photo at a prominent hotel where the show was being shot.
This is Jason working the 'Change Management Conference' at the Hyatt Regency New Orleans. Do you need a promoter? Do you need web sales help? Do you need marketing assistance? JasonBrye.com is the company that will help you succeed!

In the pic below, Jason is relaxing in the makeup department for a major network TV show filmed in New Orleans. As the Hollywoodland Director yells, Jason loves to utter the following infamous Director's call: sound speed, rolling sound, last looks, background and ACTION!

Please purchase a JasonBrye.com and DiscipleforCHRIST.org Gift Certificate with any increment. Call now: 504-323-4123. The JasonBrye.com Gift Certificate can be used interchangeably at any of our sites.

---
​ADVERTISE YOUR MUSIC ALBUMS, ARTWORK OR BUSINESS ON THE FRONT PAGE OF WWW.JASONBRYE.COM OR WWW.DISCIPLEFORCHRIST.ORG! CALL OR EMAIL ABOUT OUR 2019 $49 LOW COST SPECIAL! THIS PRICE IS FOR A LIMITED TIME ONLY! CALL TODAY 504-323-4123! OR EMAIL: JasonBrye.com@Gmail.com! (We accept PayPal, Prepaid Gift Cards, Debit/Credit Cards, Money Gram and Western Union!)
And please review Jason's Grant Letter for his Christian Outreach at DiscipleforCHRIST.org. You may also see what's new in regards to the coming of Jesus Christ, Entertainment, Christian News, Business News and more at the site. Click the button below to be taken there!
Please note: 'Mobile Device Users,' please click the 'bars/lines' at the top of the page to view all pages of our site! You can then go to each page and see all kinds of great tools for you!
Powered by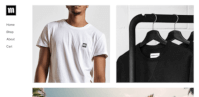 Create your own unique website with customizable templates.