---
---
---
Not only do we specialize in digital advertising, we also create logos and we design artwork for Artists and Business Owners. Let us help with your brochure designs, logos for your websites or artistic creations for any of your endeavors. Let us personalize a creation of art for you. We can work together step by step to assure satisfaction. Email us now for low rates: JasonBrye.com@Gmail.com!
---
---
---
---
---
Click the button above to be taken to the CatchGigs.Space's Wordpress Affiliate Link by Jason Brye. Enjoy the gallery at that link and please enjoy the gallery of pictures below.
---
---
We can help with postcard designs and more. If you're looking for photo retouching services, CatchGigs.Space is an affiliate of JasonBrye.com and we can all work together to produce wonderful results. We're a web agency group which knows marketing and vivid appeal. With so many companies on the web these days, one would need masterful artwork to grab the attention of prospects and clients.
​

Let's meet success together. Call us now: 504-323-4123. And don't forget to visit Jason Brye's www.CatchGigs.Space. We also offer advertising specials at our sister site: www.DiscipleforCHRIST.org. Be one of thousands who visit each of Jason Brye's websites. Let's market together. Let's rise to the epitome of success together. Contact us now.



WE ALSO POST FREE CASTING LINKS FOR MUSICIANS, FILM CREW AND ACTORS @ WWW.CATCHGIGS.SPACE! THERE IS ALSO ENTERTAINMENT AND FILM INDUSTRY NEWS FOR FREE.

CHECK OUT AUDITION NOTICES AND INDUSTRY SCOOP NOW!

WWW.CATCHGIGS.SPACE


---
---
---
---
---
---
---
We create masterful photos for Actors, Musicians, Singers, Happy Wedding Couples and more. Don't miss out on professional photography services! Let us also do your photo retouching and Wedding Day editing services. Let's make a personalized plan for you.

​Email us now @: CatchGigs.Space@Gmail.com.
​

Catch Gigs Photography is the 'people's service' because we provide affordable rates. Aren't you tired of paying thousands for photography services from a novice? Well, allow Catch Gigs Photography to do the job. Contact us now!
---
---
---
---
---
Powered by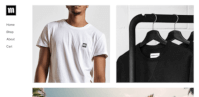 Create your own unique website with customizable templates.