---
To order any services using your Credit Card, Bank Debit Card, Gift Card or Prepaid Card over the phone, please call us now at: 504-323-4123! We use the Stripe Secure Payment Dashboard to offer you extra assurance in regards to your card security! We also take Paypal and Western Union or Money Gram.
---
---
​
***CALL TODAY FOR CURRENT SPECIALS!!!***
PLEASE CONTACT A JASONBRYE.COM ASSOCIATE TODAY BY CALLING: (504) 323-4123
J
asonBrye.com offers web advertisement and marketing services for businesses and artists. Promotion is a necessity when in Business. We are here to help! There are a plethora of options. The ***Value Service Option*** is 'on sale' for a one time payment of $29.00. This offers 5 unique website pages for your endeavors to be showcased to the world. Hosting is for a full year! Clients also receive a Facebook page with a minimum of 50 'likes.'

The next option is the ***Silver Service Option***which is only a one time payment of $49.00. Hosting is for a full year as well! With this option, the client receives the 'Value Service Option' tools for success, plus a Facebook page which includes a minimum of 100 'likes.' The client will receive a banner ad for a month on DiscipleforCHRIST.org and CatchGigs.Space which have accumulated tens of thousands of page views. This will give the client more web presence.

The ***Gold Service Option*** is only $299 per year. This 'grand daddy' option includes the client's very own domain name for a year, includes all of the tools for success detailed in the 'Silver Service Option,' and the client will get an additional 200 Facebook 'likes.' That totals to a minimum of 300 'likes.' Moreover, the client receives a total of 10 web pages. The client will also get a full year web ad displayed on CatchGigs.Space, as well as DiscipleforCHRIST.org where thousands have clicked. That means more traffic for the client! Why hesitate?

If you as a client are not ready to explore annual options, then there are monthly options to suit and tailor to each client's needs. The ***Pay As You Go Monthly Service Option*** allows the client full transferable access to a domain name for a full year, which translates to: (yourbusinessname.com) or whichever is available for you to choose. If the client would like a '.org' domain, then that could be applied. The client will also receive web hosting services each month which is also inclusive in the 'Gold Service Option.' The client will receive web design and specific emails for the client's business or endeavor. In addition to the plethora of benefits for growth and web exposure, the "Pay As You Go' client receives a basic video ad to be displayed at www.DiscipleforCHRIST.org where thousands from all over the world have clicked in just a year. This service is only $79.00 per month. The client will also receive a Facebook page to increase traffic. Test the waters with this budget-friendly option and see how far your investment will take you!

The last option for the monthly client is the ***Platinum Monthly Service Option*** which includes all benefits in the 'Pay As You Go Monthly Service Option' plus additional webpages for a total of 20 pages. The client may also receive a 'WEB Store' in which the client may sell merchandise, music and services. JasonBrye.com will lay it out for you! This includes options for selling on Facebook too. The client will then receive a web video ad to be displayed each paying month on the DiscipleforCHRIST.org and Catchgigs.Space homepages where thousands have clicked. This package is only $149.00 per month. The benefits of each package are worth the value. And if you'd like distribution help, let JasonBrye.com know! Don't hesitate to reach out today! Let's GRAB success together!

CatchGigs.Space is an online arena where gig and job seekers may find creative and other types of work. Actors/Models/Musicians may browse the site for free listings. For principal work, web exposure and marketing help; clients may purchase a membership for only $7 per month or $49 per year. Clients may also pay for EPK services which are only $29 per EPK. Or clients may purchase Musician/Actor/Dancer/Director reel services for only $49 or $149. Whether basic reel production or deluxe, they are both a great value to tailor to your creative needs! For questions, please email: Catchgigs.Space@Gmail.com!

If you have any questions, contact JasonBrye.com through the contact page. Also a 'Payment Form' will be created for each client and sensitive information is secure with JasonBrye.com servers as the Stripe payment application is used. Stripe is considered reputable in keeping credit card information secure. For more information, please email: JasonBrye.com@Gmail.com.

​****There are also personalized options for clients. If you are a film or music professional who needs an EPK, performance reels, editing services or Facebook/You Tube ad services; then let JasonBrye.com associates know! There are other options that we can personally discuss to tailor to your every need! Still need time to decide? Have questions? Please feel free to email JasonBrye.com@Gmail.com and Jason will call or email you directly, whichever you prefer!****

All proceeds from DiscipleforCHRIST.org Web Ad purchases go directly to the Christian organization.

For 'DiscipleforCHRIST.org Web Ads' only - i.e. without the web hosting - please visit the following link:
​
www.discipleforchrist.org/web-advertising.html
---
---
**** QUICK NOTE****
DiscipleforCHRIST Jason Brye has worked around many venues where marketing and branding is vital. Below is a pic of the Christian Artist and Actor at the 2016 Grammy Awards in which he attended the main event. The artist has worked around many high-profile stars and understands the importance of marketing and exposure in order for clients to gain success!
---
---


​GEORGIA STATE UNIVERSITY AND JACKSON STATE UNIVERSITY STUDENTS RECEIVE A DISCOUNT! SEND US A PHOTOCOPY OF YOUR STUDENT ID! DID YOU ATTEND THESE SCHOOLS AND STILL HAVE YOUR ID? WE WILL STILL OFFER YOU A DISCOUNT! PLEASE INQUIRE!
---
---
---
---
---
---
---
---
---
Powered by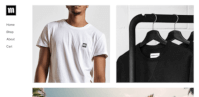 Create your own unique website with customizable templates.