JASOn BRYE WAS A CHILD STAR CALLED THE PROPHET
---
---
Jason was featured on many shows including a show with David and a glitch happened in programming and Jason's reality program popped up, even during the Grammy Awards. Jason started getting phone calls from Hollywood. He was known as The Prophet who prophesied certain stars becoming famous. Jason met Beyonce Knowles, Tina Knowles and many stars as a child. Jason also was caught on camera exposing Satanists in Hollywood. It led to an FBI investigation. Jason was given payment and promised a reality deal with Oprah and Beyonce is said to have promised Jason financial support when he grew up. Many became fans of Jason Brye who went on TV and was almost trapped by Satanists in the Hollywood Industry. He helped a child who was being exploited in the industry. Jason was the 'child clean up guy.' Jason's catch lines were 'wammanamanika' and 'my beby deddy i.e. baby daddy.' People started using that term more. Jason was a real Christian who used spirituality instead of religion and more people confronted Jason and stated that they accepted Jesus more so in the way that he taught as a child. Jason exposed children being used as sex slaves on Hollywood sets. He was the 'angel' who helped save lives, people's childhoods and bring truth and love to the Hollywood Industry.

Jason has been confronted by people who noticed Jason from the clips. Jason has had cameras follow him in high school where Destiny's Child came, had cameras follow him at Georgia State and even on sets in Atlanta. Jason met with Oprah who said that a New Orleans film crew would follow him and towards the latter end of his life, he would receive 100K from Oprah Winfrey. People have asked Jason about the clips on national TV while he was in high school, college and other places. Jason would love to do a film in regards to the very popular happening during the 20th Century. Keep checking to see the latest in regards to 'the follow up' with child star "Jason Brye - The Prophet." It was said that Jason was the prophet from the Book of Revelation in the Bible. Jason's name is in the Bible. He was the sassy Christian on TV who captivated hearts around the world. I guess we'll wait and see? See if Oprah will follow up with her promise or see if another filmmaker will do the story.
---
---
---
---
---
The Two Witnesses
11

I was given a reed like a measuring rod and was told, "Go and measure the temple of God and the altar, with its worshipers.
2

But exclude the outer court; do not measure it, because it has been given to the Gentiles. They will trample on the holy city for 42 months.
3

And I will appoint my two witnesses, and they will prophesy for 1,260 days, clothed in sackcloth."
4

They are "the two olive trees"and the two lampstands, and "they stand before the Lord of the earth."[a]
5

If anyone tries to harm them, fire comes from their mouths and devours their enemies. This is how anyone who wants to harm them must die.
6

They have power to shut up the heavens so that it will not rain during the time they are prophesying; and they have power to turn the waters into blood and to strike the earth with every kind of plague as often as they want.
7

Now when they have finished their testimony, the beast that comes up from the Abyss will attack them, and overpower and kill them.
8

Their bodies will lie in the public square of the great city—which is figuratively called Sodom and Egypt—where also their Lord was crucified.
9

For three and a half days some from every people, tribe, language and nation will gaze on their bodies and refuse them burial.
10

The inhabitants of the earth will gloat over them and will celebrate by sending each other gifts, because these two prophets had tormented those who live on the earth.
11

But after the three and a half days the breath[b] of life from God entered them,and they stood on their feet, and terror struck those who saw them.
12

Then they heard a loud voice from heaven saying to them, "Come up here." And they went up to heaven in a cloud, while their enemies looked on.
13

At that very hour there was a severe earthquake and a tenth of the city collapsed. Seven thousand people were killed in the earthquake, and the survivors were terrified and gave glory to the God of heaven.
14

The second woe has passed; the third woe is coming soon.
The Seventh Trumpet
15

The seventh angel sounded his trumpet, and there were loud voices in heaven, which said:
"The kingdom of the world has become
the kingdom of our Lord and of his Messiah,
and he will reign for ever and ever."
16

And the twenty-four elders, who were seated on their thrones before God, fell on their faces and worshiped God,
17

saying:
"We give thanks to you, Lord God Almighty,
the One who is and who was,
because you have taken your great power
and have begun to reign.
The nations were angry,
and your wrath has come.
The time has come for judging the dead,
and for rewarding your servants the prophets
and your people who revere your name,
both great and small--
and for destroying those who destroy the earth."
19

Then God's temple in heaven was opened, and within his temple was seen the ark of his covenant. And there came flashes of lightning, rumblings, peals of thunder, an earthquake and a severe hailstorm.
---
---
---
---
---
---
The FBI confiscated footage of miracles on TV. A rapture is said to have happened. Everytime Jason is confronted about being 'The Prophet;' the FBI shows up and follows Jason. Jason is said to pray and be under the scope of the FBI and the CIA. Jason is waiting to see what's going to happen with this story of a lifetime! To film Jason and form a payment contract, please email: JasonBrye.com@Gmail.com!
---
---
---
---
Powered by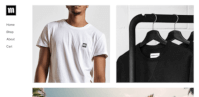 Create your own unique website with customizable templates.